Labels: Kelly Clarkson
Poor Kelly!
Poor Kelly! How embrassing...
Source:
celebnewswire
During Kelly Clarkson\'s two long, tearful Grammy acceptance speeches, the \"American Idol\" winner pointedly left out any mention of the show that made her famous.
Clarkson won two Grammy awards on Wednesday night in Los Angeles: Best Pop Vocal album for "Breakaway" and Female Pop Vocal performance for "Since U Been Gone."

Accepting those awards, the 23-year-old Clarkson thanked everyone from the musicians who performed on her album to radio itself. "American Idol," however went unmentioned.

Backstage at the Staples Center, she defended the omission: "I did thank the fans and that's `American Idol.'"

Kelly Clarkson - 48th Annual Grammy Awards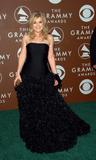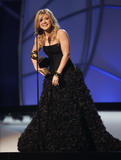 Source:
ap.org
Kelly Clarkson and her boyfriend since July, Oklahoma-born rocker Graham Colton, have broken up, a rep for the pop star\'s record label confirms to PEOPLE.
"They remain good friends," adds a source. "They were even out together a week or so ago. But she's on the road, and he's in the studio, and there just isn't time to spend together."
In December, PEOPLE reported that the summer romance was still generating heat between the American Idol champ, 23, and her 24-year-old beau, whose Graham Colton Band was the opening act for her "Behind These Hazel Eyes" Tour.
Source:
people.aol.com
© 2008 HotOnlineNews.com Contact Us